Vocation in Retractable Film production
---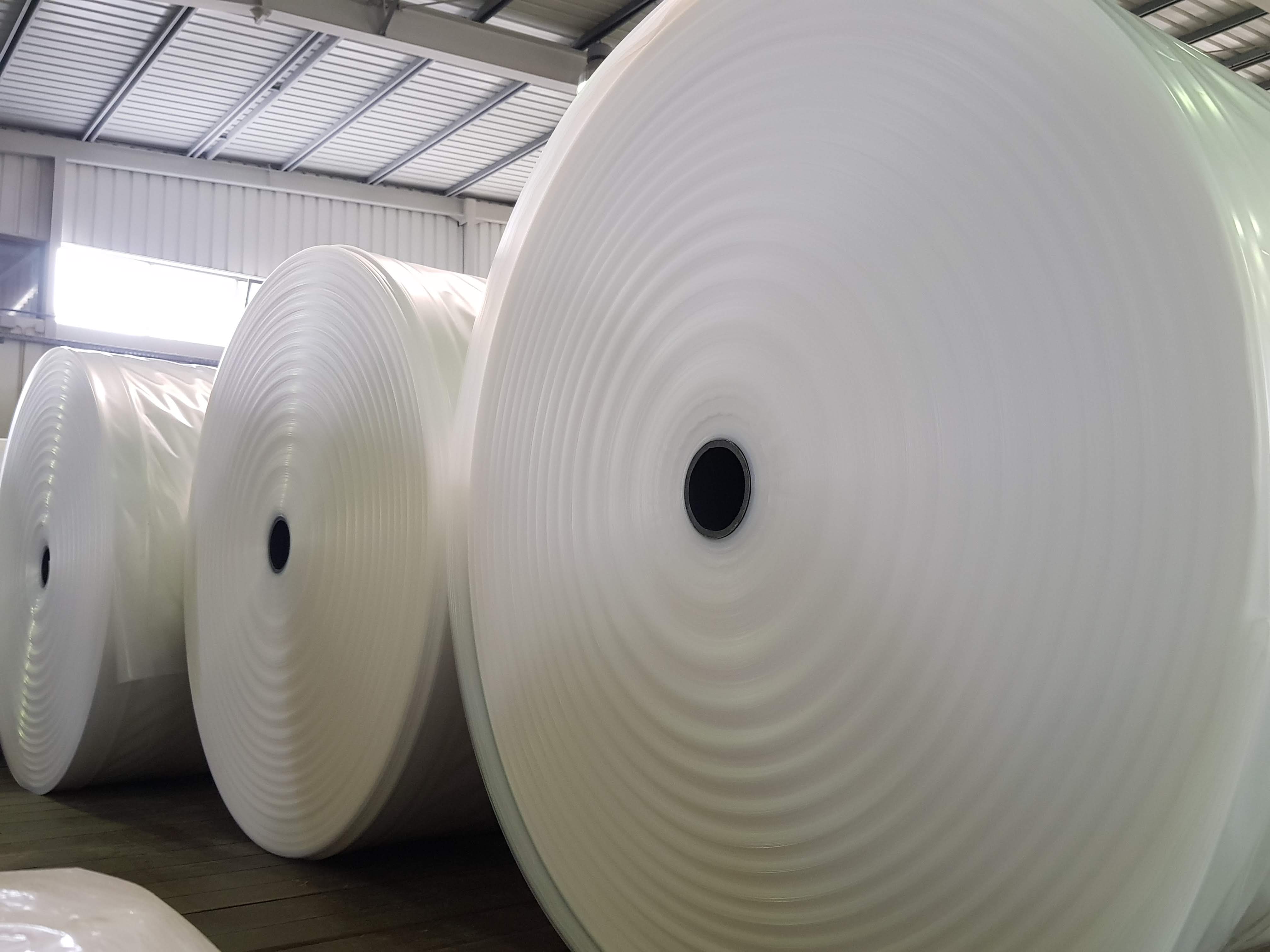 TECTIL – Plástico Retráctil, Lda was founded in the 8th September 1987, specializing in the production of retractable film as its core product.

Today, TECTIL has become a national reference in the production of flexible LDPE (Low Density Polyethylene) and HDPE (High Density Polyethylene) packaging materials, with special attention to retractable films, sleeves and bags for industrial usage.
Services
TECTIL strives for a personalized service in its performance, through the technical analysis of custom and optimized solutions for each client, making commercial visits, product testing and post-sale assistance.
Products
---
---
TECTIL commercializes retractable and non-retractable films, sheets, closed and open sleeves and bags with the most varied sizes, working mainly under commission. TECTIL services a varied costumer base, featuring industries such as beverages, insulation, electric and retailers, among others.
---
Several
Industries
---
---

---
Under
Commission
---
---
Sector
Experience
---
---
---
Premium
Materials
---
---
Professionalism
and Precision
---
Policy
TECTIL aims to be a reference company in the area of plastic packaging solutions, recognized for its technical capacity, flexibility, competitiveness, service excellence, profitability, efficiency and social awareness, assuming Quality as a fundamental pillar in strengthening its competitiveness and growth, assuming the following commitments:
Guarantee of satisfaction of the needs and expectations of those involved in the activity: Clients, Employees, Suppliers and Shareholders;
Improvement of customer satisfaction, through the supply of products that meet the client's application requirements, having as priority the quality and safety of the articles produced;
Guarantee of compliance with the legal and regulatory requirements applicable to its activity;
Continuous improvement and effectiveness of the Quality Management System.
Quality Management System
---
---
Tectil obtained the Quality Certification ISO 9001 in 2005 in the scope of "Design and development, production and commercialization of Film, Sleeve and Polyethylene Bags. Certification NP EN ISO 9001: 2008 Since 2005 it has implemented a Quality Management System, with all the procedures inherent to the certification process under the NP EN ISO 9001/2008 standard.
Contacts
---
---
Contact us for more information!
Address
Rua da Majoeira,
Ponte da Pedra,
Leiria
Phone
(+351) 244 860 040
Fax: (+351) 244 860 049
Horário
Segunda a Sexta-feira
das 9h às 12:30h
e das 13:30h às 18:30h